Black & Decker ST5530-GB 550W Corded Grass Strimmer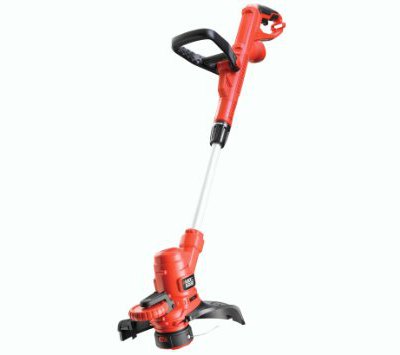 The Black & Decker ST5530-GB 550W Corded Grass Strimmer
The Black & Decker ST5530-GB 550W Corded Grass Strimmer has been specifically designed to offer optimum comfort and handling capabilities for all gardeners. In order to achieve this, Black & Decker have fitted each unit with a telescopic shaft so that you can match your individual strimmer to your height.
They have also fitted this lightweight 2.5kg strimmer with an adjustable second handle to facilitate fast and effortless lawn maintenance.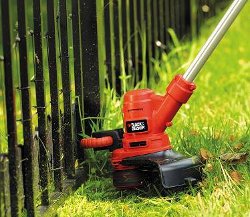 Thanks to Black & Decker's combination of a high torque gear system and 550w motor with a Precise Edging guide wheel, this innovative garden gadget enables you to cut both large areas of lawn as well as smaller areas against walls, fences and flowerbed borders.
As a result, you can use this strimmer to achieve perfect lawn edges irrespective of your garden's dimensions or terrain.
The Black & Decker ST5530 is a versatile strimmer that has been designed with precision in mind. It is a lightweight, reliable, and easy to use.  The true test of any power tool is to listen to the people who have used one and hear what they say.
The Black and Decker ST5530 comes highly recommended not just by Black and Decker, but by the people who have used it. The verdict is overwhelming. This is a great little strimmer!