Burgon and Ball Razor Hoe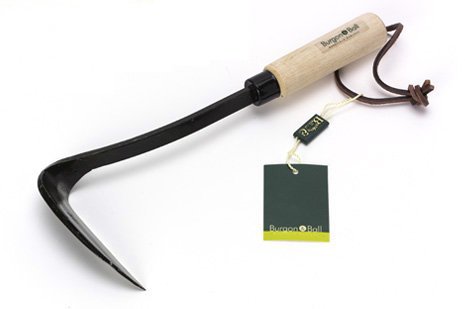 Carbon Steel Japanese Razor Hoe
Weeds will be a thing of the past when you have a Burgon and Ball Carbon Steel Japanese Razor Hoe at your disposal! This 30cm sharp angled hoe has been ergonomically designed to efficiently cultivate soil and remove any stubborn weeds or garden debris.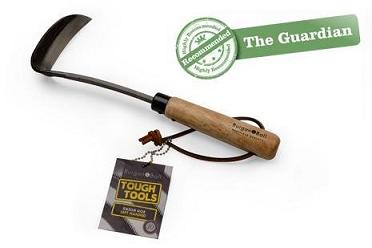 Utilising high-carbon, laminated Japanese steel that has been hot marked for additional strength and edge retention, this hoe is a must-have addition to any gardener's tool collection.
The combination of its razor sharp blade and the firm grip facilitated by its FSC Hardwood Handle allows you to easily eradicate weeds and precisely cultivate your garden with minimal effort. The Burgon and Ball Japanese Razor Hoe is such a versatile and powerful tool, we at Bestgardengadgets are convinced you will quickly find this tool indispensible.
The people at Burgon and Ball take pride in their precision tools crafted for the individual. With that in mind, they also have a left-handed version of this cutting-edge tool which is so refreshing for those of us who are left-handed and used to struggling with tools devised for right-handed people. The left handed version is available at Amazon.co.uk