Magical Fairy Houses To Enchant Your Garden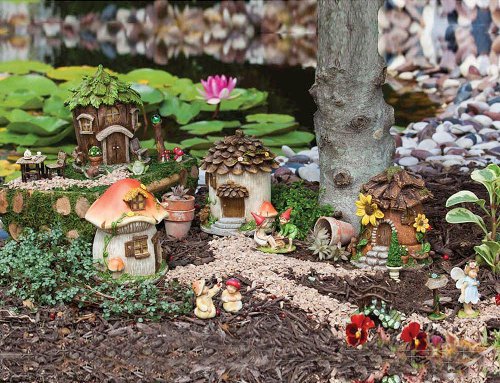 Magical Fairy Houses To Enchant Your Garden
These Four delightful Magical Fairy Houses would bring a touch of Magic to your Fairy Garden.  Beautifully detailed, they look like just the sort of place a Fairy would love to live. Place these in your Fairy Garden and the wee folk will come running!
This set of four Magical Fairy Houses is brought to you from Gifted Living. Measuring 6.75 inches high, 5.5 inches wide and 5.75 inches deep, these polystone garden ornaments contain all of the fixtures and fittings that a family of fairies would need to thrive.
Place these miniature houses at the foot of a tree, amongst your flowerbeds, in between your plant pots or along your patio and garden pathways to create a warm and welcoming habitat for all of your neighbourhood's magical inhabitants.