Pond Water Cleaner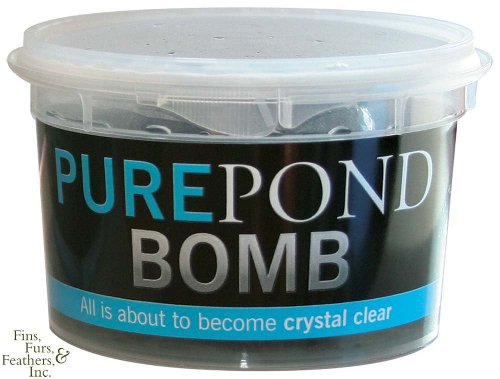 Pond Water Cleaner
For Pond Water that's crystal clear
Would you like it to be? Give your fish the gift of fresh pond water with an Evolution Pure Pond Bomb! From koi and ornamental ponds to water features, the Evolution Pure Pond Bomb will eradicate all pond dirt and grime leaving only clean and clear water behind.
Even if your pond does not have a conventional filtration system, the Evolution Pure Pond Bomb will release a highly concentrated combination of bacteria and enzymes into your pond water which will break down ammonia and nitrites as soon as the bomb hits the water.
Although this Pure Pond Bomb is only effective against organic waste rather than algae related issues, it still serves as a definitive pond cleaning gadget for aquatic enthusiasts. Your fish will thank you!