Lawn-King SG60RDE Ride-On Lawnmower
Survey your immaculately maintained lawn from atop a Lawn-King SG60RDE Ride-On Lawnmower! This versatile and easy to operate gardening gadget is delivered fully assembled so you can immediately begin to benefit from its range of additional features. Due to its compact dimensions the Lawn-King SG60RDE Ride On Lawnmower is ideal for mowing gardens that have multiple obstacles such as flowerbeds, bushes or narrow gateways and pathways.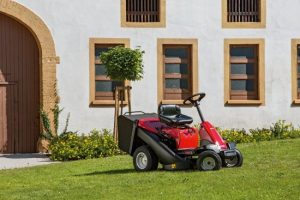 You can also benefit from its easy to remove grass catcher which can be removed from the rear for storage on top of the seat, as well as the option of whether to collect, discharge or mulch your grass clippings.
This ride on mower is powered by a Briggs and Stratton 190cc single cylinder electric start engine and features a transmatic gearless 'shift on the go' six speed transmission.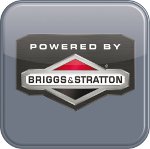 As a result, you can benefit from a smooth gearless change of speed simply by using the foot pedal. With the capacity to collect up to 150 litres of grass, this highly proficient and easy to manoeuvre ride-on lawnmower can successfully maintain gardens of all shapes and sizes.